Welcome back air fryer fiends! Here's the scene. You have just been to Walmart (or whatever mega supermarket takes your fancy), and you have your brand new air fryer in the back of your car! You are so excited to get cooking, and unbox it as soon as you get home! We all know about the excitement of buying a new appliance, especially if you are a bit of a cooking geek! Unfortunately, a lot of new air fryer users only have this feeling for a short time, as they start encountering problems no-one told them they would have!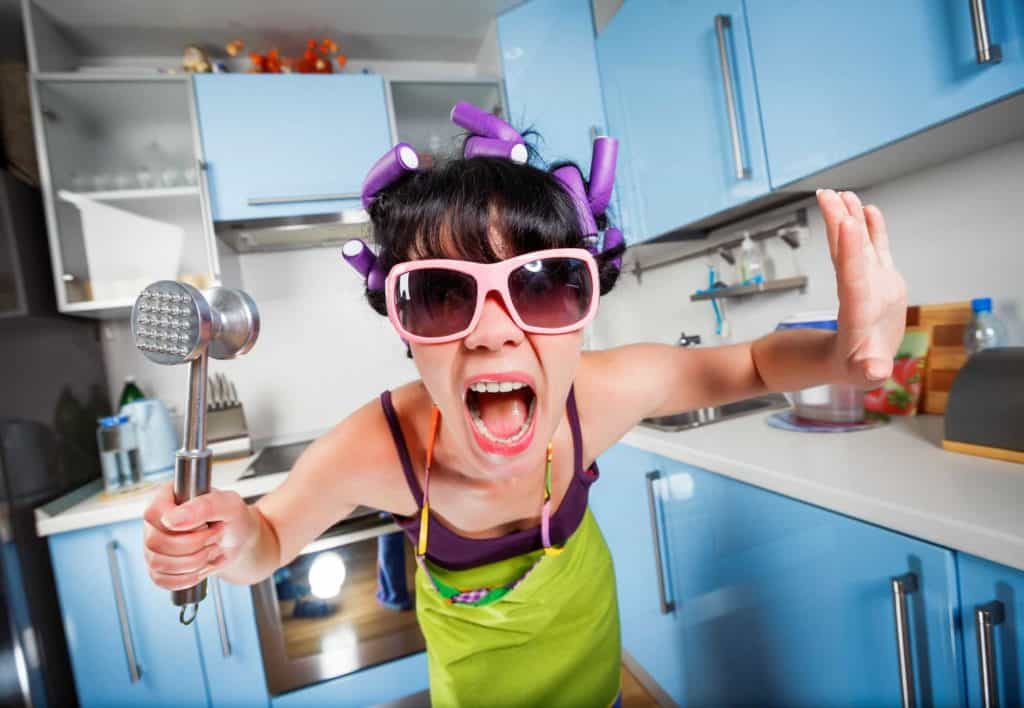 The world of air fryers is a rather new one, and therefore a lot of people are not aware of the pitfalls and common problems they may face when using this new fangled kitchen appliance. That's why I decided to write this article, to help recent adopters of air fryers get up to speed.
I know when I was a new air fryer user, no one warned me about these things!! I can remember feeling horrified (thinking my air frying days were over) when I encountered some of these problems for the first time! So, grab a coffee (or a glass of wine). Sit back and relax into the world of air fryers!! Here are the top issues you could encounter with your air fryer!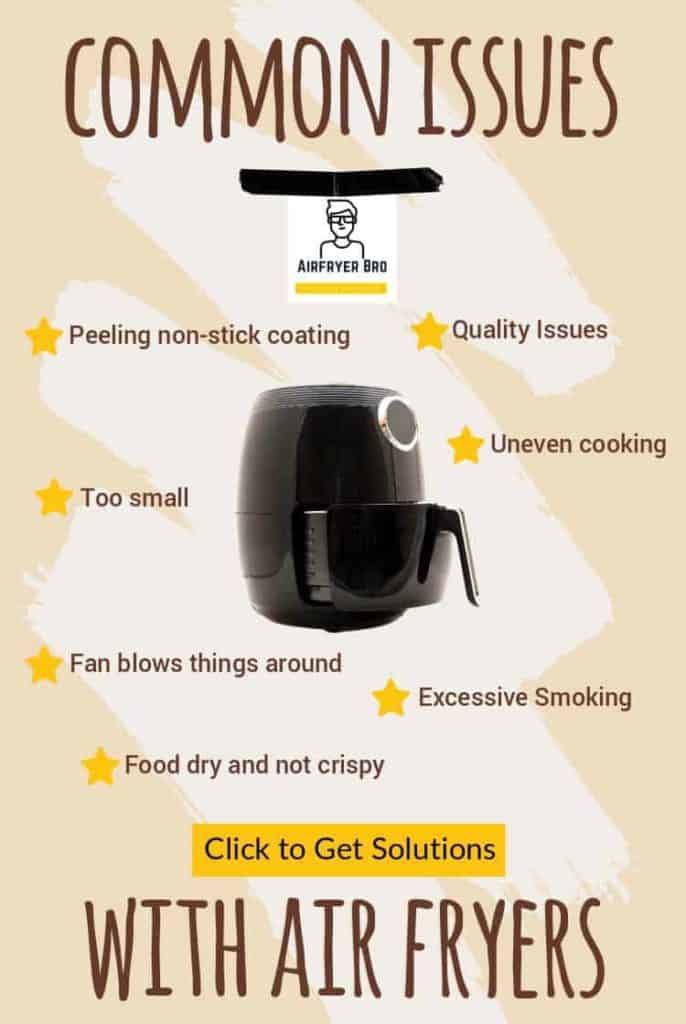 Peeling Basket
This first problem really is the most common issue I see in the air frying community. I have literally lost count of the amount of times I have seen people posting about this problem in the numerous air frying groups I am a part of.
This is the problem of a peeling air frying basket, or even the main cooking compartment. When I say peeling, I mean the non-stick coating is starting to peel or flake off. This is quite alarming, as it is natural for people to worry about what is going on and how it will affect your air fried food.
It's a sad fact that many of these early air fryers being manufactured have come with some common problems or quality issues. This is the main one!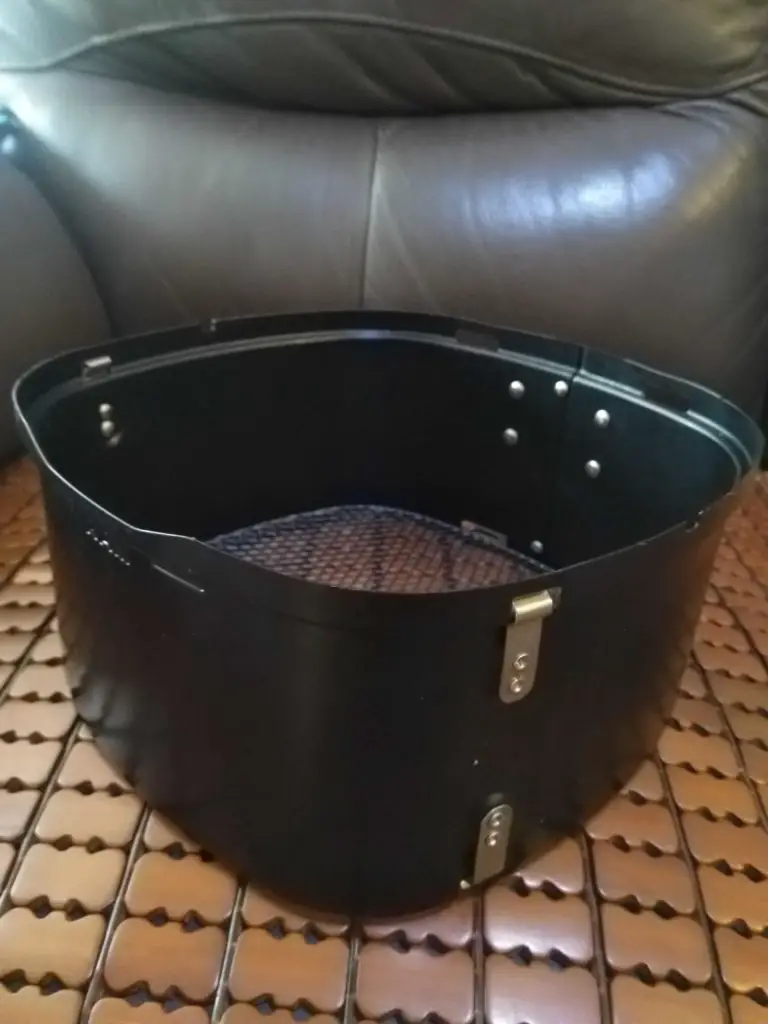 It's like when you buy a cheap and nasty non stick pan. In no time, your nonstick coating on the pan is no more and the words "non-stick" can no longer be used to describe it! 
The best way around this problem, is to do research on this problem before you purchase an air fryer. Make sure that this problem is not being commonly reported with the model you want to buy. On top of this, you need to treat your air fryer with kid gloves! For example, don't scrub your air fryer with abrasive cleaning products or pads. Instead, soak your air fryer when it gets too messy.
I do have a whole article talking about this issue, as it is really that much of a problem for air fryers!! 
Quality issues
As I stated above, it is unfortunate that many quality issues were found in the early models of air fryers. I suppose manufacturers were in such a hurry to get their latest hot kitchen product out, that some key design features were overlooked!
And the quality issues don't stop at peeling baskets. There have been a number of other issues being reported by an alarmingly large amount of users.
Only recently, I have been reading numerous comments by people telling me that their new air fryer oven is suddenly broken. Air fryers that are six months old (or even shorter) suddenly won't turn on or work properly.
The first air fryer I bought was a generic Chinese made one (because I didn't know any better at the time). This air fryer suffered from pretty bad peeling as described above, but also the catch for the lid broke! I had to put heavy items on the lid for a while to keep it down! Not ideal!
So, all I can say is …..research, research and research. Don't be stuck with a dud!
Smoking Air Fryer
A shocking problem for most new air fryer users is when they walk back to their kitchen, only to find it full of stinky white smoke! It can leave some people wanting to dump air frying as a method of cooking all together! But, don't be too hasty, there is a way out of this problem!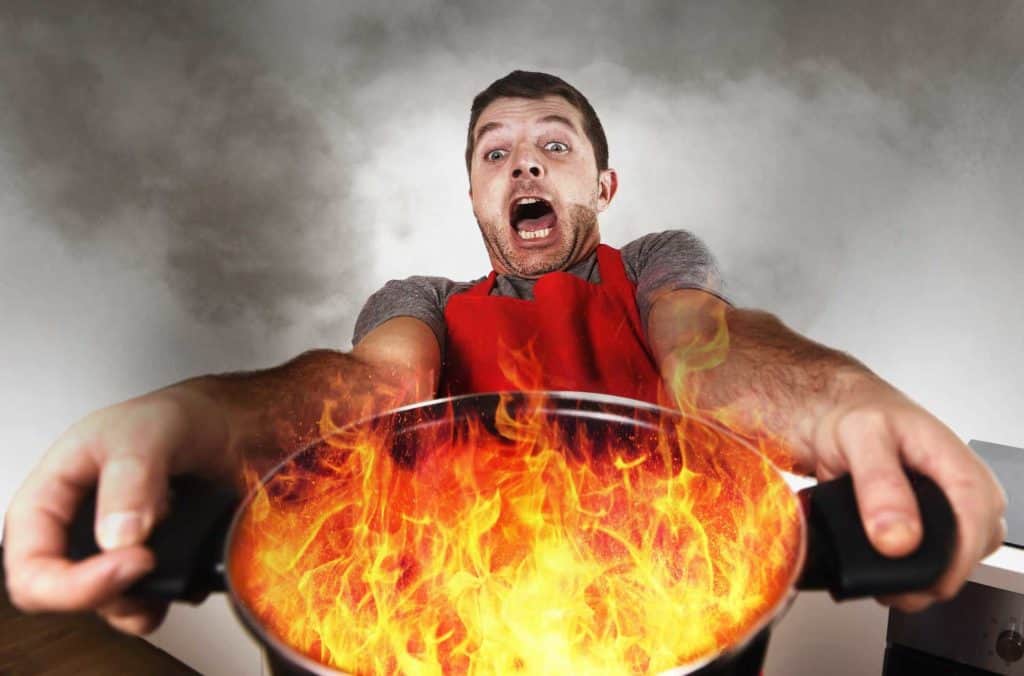 The white smoke problem is created by excess oil building up, usually at the bottom of your air fryer. This is likely to happen if you are cooking anything fatty or where a lot of oil will come out of the food. This extra oil will sit in the bottom of your air fryers cooking compartment and (once it hits its smoke point) will result in that nasty white smoke.
The way around this is to put something at the bottom of your air fryer to soak up any extra oil. I have found the best way to do this involves simply putting a slice of bread at the bottom of the air fryer's cooking compartment.
Another option is to dilute the excess oil by putting some water in the bottom of your air fryer's cooking compartment.
Either way, your white smoking problem should be no more! If you really can't stop the white smoke, the last resort is to place it under your regular stove's extractor fan hood! (carefully)
There is also a black smoke problem. Usually, if you see black smoke pouring out of your air fryer, it will be something terminal. Especially if you can smell burnt plastic too! Something has likely malfunctioned in your air fryer and it should be sent back to the manufacturer (hopefully, it will still be under warranty!).
Too Small
In the early years of air frying, the traditional basket or bucket style air fryers were rather small when compared to regular ovens. This lead people to complaining that it was impossible to cook for even a small family.
However, this problem has been alleviated somewhat in recent years. Firstly, you can buy much larger regular air fryers now (like the one below). On top of this, the recently added oven style air fryers can be bought in much larger sizes, more in line with regular ovens.
So, if you face this problem, you can simply upgrade these days! If you are stuck with a smaller basket or bucket style air fryer, you could also buy an extra rack to fit in it. This would give you two cooking levels and slightly increase your air fryer's capacity. I have an accessory set on my recommended products page which covers all of that!
Dry or not crispy food
A lot of new air fryer users complain that they cooked food in the air fryer and it was dry, or that some "fried" style food was not crispy enough. This is because the air fryer cooks with hot air, and this alone can lead to dry or non-crispy results. Or the type of crispy texture it provides is not appetizing to a lot of people! This hot air needs something to react with to crisp your food better.
Again, there is a pretty simple solution to this problem, it is just that a lot of people aren't aware of it right off the bat!
Generally speaking, you should use an oil sprayer or mister to spray your food prior to cooking in an air fryer. Typically, this is best suited to any food that you want to have a crispy texture, such as french fries.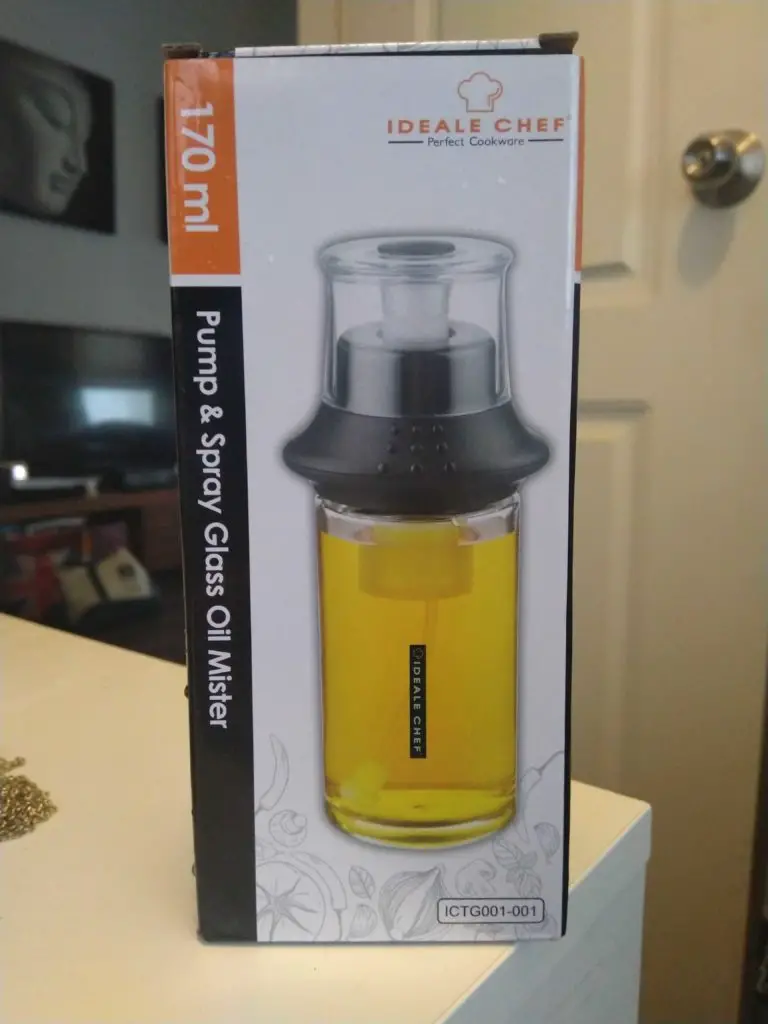 Additionally, if your meat is dry, you can simply marinate it in an oil based marinate before cooking. This helps to seal in some moisture. I find this particularly useful for skinless meat such as chicken tenderloins.
You can read our full article on the topic for a more in-depth explanation.
Uneven cooking
Another problem that I have heard people say is one of uneven cooking. Maybe some patches of the food they are cooking are under done or even partially raw.
From my experience, this is down to the lack of appreciation of air flow. In an air fryer, the food is cooked by circulating hot air around it. This means that air flow is of prime importance. What usually happens, is people try to cram their food too close together or even on top of each other in the air fryer. This means air can't circulate around it, and it won't cook properly.
If you buy a new oven style air fryer, this won't be an issue at all as food is spaced out on multiple racks. If you have a basket or bucket style air fryer, you should invest in an extra rack (as described above) to increase your cooking capacity. It is also a good idea to cook food in the air fryer in shorter bursts, and shake it in between these bursts. Of course, some food can't be shaken (such as meat), so you should turn that instead. Having an oven style air fryer would take away this problem all together!
Overcooked or burned food
This often occurs when new air fryer users cook things using a recipe from a regular oven. An air fryer is typically a more intense method of cooking, and therefore the cooking times are usually shorter.
When trying a new recipe in an air fryer, it could be a good idea to check your food often, to make sure it doesn't get burned or over cooked. As you get used to your particular air fryer, you will be able to get a better feel for these timings.
Usually, air fried food takes around 10-15 percent shorter (time wise) than in a regular oven. Although this can vary depending on your model of air fryer.
Air flow can make things fly!
As hot air is pumped around an air fryer, it can cause a problem that is not usually seen in regular ovens. That is the problem of flying food!
Whenever you are cooking light food in an air fryer, you need to find a way to stop this happening. I have used two tactics for this. You could place a second wire rack over the top of the food to hold it down. You could also pin it down using wooden toothpicks. For example, when grilling a cheese sandwich, you would want to pin the sandwich together with toothpicks to stop the top piece of bread flying around.
This can be dangerous if something was to fly into the heating element, so make sure to take care with this problem!
That's your lot!
Thanks for reading our article on common air fryer problems. We are passionate over here about helping new air fryer users and making sure this new cooking experience is smooth sailing! Air frying is a great method of cooking if done right.
If you have experienced problems with your air fryer, that are not mentioned in this article, we would love to hear all about it in the comments section below.
Before we go, just to say we have other articles on various 'what to do if' scenarios with air fryers, as well as what to do if your air fryer won't turn on or keeps turning itself off!
Happy air frying!!