Welcome back to Air Fryer Bro! As the Air Fryer Bro, I love talking about air fryers and all things related. However, lately I have been scratching around trying to think of what to write about next. I have already covered so much on this website, that I was seeking inspiration. Then, it came to me! I wondered what the top selling air fryers would be!  I wondered if I could somehow get all the statistics to find this out, and amaze the world with the results.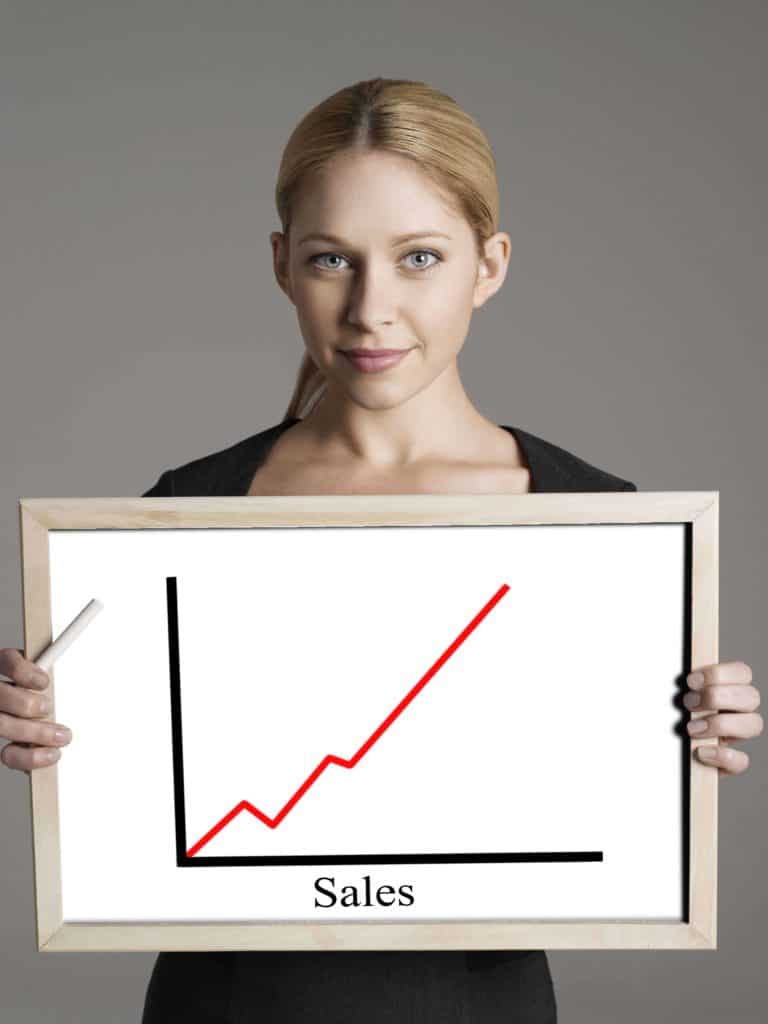 Unfortunately, that idea fell flat on it's face! I see no way to gather all the actual sales figures for air fryers from all the top manufacturers. Air fryer sales figures are not easily attainable like some other products might be. 
My focus shifted. I thought, how can I get the biggest sample size of air fryer sales without having to directly go to the manufacturers? Surely, I just need to find the place that sells the most air fryers and has published sales figures or charts. Of course, this pretty much leaves one place! Amazon!  I can remember when Amazon first started and only sold books. Yeah, it was a great place to get cheap books, but no one (apart from maybe Jeff Bezos) saw how big they were going to get!
Anyway, back to the topic at hand. I have perused the top selling air fryers from Amazon (at the time of writing) and intend to go over my opinions on them, as well as related information. These may not be the true top selling air fryers, but they are probably pretty close. And, as I used the American Amazon store, it might not be so relevant to other countries.
Please also bear in mind, that this is the top 10 list at the time of writing. It may be different now! I do intent to update this article regularly, but it is impossible for me to change it every time the list changes. I am just using this best selling list to give me an idea what air fryers are popular now and critique them! 
Anyway, let's get on with it! The best selling air fryers on Amazon! 
PLEASE NOTE: If you want to check any of these air fryers out on Amazon directly, simply click on the product image.
1. Cosori Air Fryer
This was a weird one to start off with. I don't know what happened exactly, but the "Cosori Air Fryer" was showing up as rank one, but it didn't have a image or a filled out product page (with reviews etc.) It also said it was first listed on Amazon in March this year.
All I could think of, is that maybe Cosori had a hot product that sold like crazy for a few months and had to get taken down for some reason.
However, it seems that Cosori is a very popular air fryer maker on Amazon, as their main air fryer model on the platform has raving reviews. The 3.6 quart version has a rating of 4.7 (with over 200 user reviews no less), and the 5.8 quart version is also rated an identical 4.7 (with over 800 reviews). They must be doing a lot of things right, as the air fryer crowd can be hard to please.
The reviews I read were often praising the air fryers ease of use, simple instructions and quick clean up. Other customers also talked about the large amount of presets, meaning that you don't have to look around for times and temperatures for the food you want to cook.  Also, that it is available in such a large size.
From my point of view, I can really see the attraction just by looking at the product listing. The air fryer has a really good looking sleek design. This design also looks slightly more unique than some other air fryers I have seen. When looking at the price, they seem to be going for a mid ranging to almost low price, when compared with other brands. For this price, you do seem to get a sleek and well designed product.
In terms of features, I don't really see anything special here. The Cosori is fully featured, don't get me wrong, but nothing blew me away. The only thing I got slightly excited about was the shake reminder function. For most avid air fryer users, you will know how important it is to shake certain foods when cooking. This function will give you reminders of when you should do this. It's a great idea for a unique function on an air fryer.
Oh, and they also make it easy to swap the air fryer from Celsius to Fahrenheit! That is pretty helpful, as there are times when you find recipes online that could use either! I have to say, that was another pretty bright idea to include this! If you really like this feature be careful, as it is not on all Cosori air fryers.
The other thing to note is that Cosori sell their own accessory sets, which will of course go perfectly with their air fryers! That takes all the guess work out of buying accessories.
2. Dash Compact Air Fryer
I found this air fryer a really interesting proposition for the number 2 in the list. It is the Dash Compact air fryer….and it really is compact at only 1.2 liters (which is similar to quarts). To me, this is crazy stuff, as the first round of normal sized air fryers seemed pretty small to me and I am already only cooking for a maximum of two people!
You can go take a look at the Dash Compact Air Fryer on Amazon HERE.
The reviews on Amazon seem to suggest that my initial feelings might be shared by a least a few people! One review in particular made me chuckle, as it referred to this air fryer as a "munchkin air fryer", which seemed a genius comment to me! As well as complaining about the size, some other reviewers talked about it taking longer to cook than they expected. All in all, it sits at a four star rating with over 700 reviews. Not terrible, by any means.
I feel like the popularity of this air fryer is down to its size and its price. It would be perfect for those that want to take an air fryer on an RV trip or to their office. It's ultra compact nature makes it very portable, something you don't usually associate with air fryers. And regarding the price, it often seems to be at a discounted price, which would help it look like a much more attractive proposition to the average consumer. I wonder how many people bought it because of the price, not realising how small it was! I reckon, at least a few 🙂
I put it's popularity down to this, as otherwise I don't really see any unique features on the unit. It is a pretty bog standard air fryer design and execution.
3. Ninja Air fryer
I have to say, I was quite surprised to see the Ninja air fryer this low down in number 3 on the best selling list. With all the buzz I have heard around the Ninja brand recently (certainly in air fryer circles), I expected it was blowing everyone else away.
With a bit of digging, I think I may have worked out what exactly happened here. This is the pure air fryer from Ninja. The Ninja cooker with most of the hype around it is the other version which crosses an air fryer with a pressure cooker. For some reason, that model is under the pressure cooker category rather than the air fryer category. Clearly, there isn't quite as much buzz around the pure air fryer model, but I bet the buzz around the brand in general still helps this model somewhat (I said buzz rather a lot there, didn't I!!).
I like the design of the Ninja air fryer, it has a modern and sleek design to it. Also, I like the simple and clean looking control pad (or whatever you are supposed to call it!). I would definitely place it on the counter of even the most design conscious consumer! 
However, from here on in, it seems to be a pretty bog standard air fryer. The only thing you could really say is unique is the fact they are highlighting its ability to be a dehydrator too. That it has a slower fan to help with the dehydrating process. I need to get around to properly dehydrating in my own Philips model air fryer. I have this gut feeling that most air fryers can dehydrate anyway, it's just now that they are starting to market this feature. Of course, I could be totally wrong! I have an article HERE talking what features an air fryer needs to dehydrate well.
On the whole, the Amazon reviewers love this thing. Most praise it's ability to cook conveniently, as well as have a simple clean up process. Let's be honest, these are the benefits of any good air fryer! Peeling (especially of the air fryer's basket) can be an issue for air fryers, and it was great that it wasn't mentioned in all the reviews I read.
The only negative I read on a few reviews was that it had a strong rubber and/or plastic smell when first unboxed.
It ended up with an excellent rating of 4.7 with over 700 reviews. It would seem to be an excellent offering in the air fryer market! And it can be had for a decent mid ranking price. Not the cheapest, but certainly not expensive in the world of air fryers.
4. GoWise USA Air Fryer
I have heard of this GoWise brand quite a lot, being an active member in several air fryer community groups. The particular model ranking in 4th spot is the 5.8 quart model, so this is a pretty big air fryer for the price (which is similar to most brands 3-4 quart offerings).
In terms of design, this air fryer doesn't really strike me as being anything special. It does a decent job without blowing me away! Other than the size for the price, I don't see any special features on this air fryer. Although it does have the same shake reminder function seen on the Cosori model above.
The biggest downer for this air fryer comes in the warranty department. GoWise offer a one year warranty on the main functions of the air fryer. However, the removable lid and all components (including seals and the air fryer basket) are only under warranty for 30 days. This feels very sketchy to me, and would be a major factor in choosing a different brand of fryer. Why oh why would any half decent company go down this route with warranty?? It smacks of them not trusting their own product quality!
The Amazon reviews stand at 3.9 stars (with over 1700 reviews), so what I mentioned above is definitely factored into this score. And with such a sketchy warranty, there are too many reviews that talk about poor quality issues. Frankly, I don't know how this model got so high up in the sales rankings on Amazon in the first place!!
Maybe you would think differently if you get a good deal, but for me this product is a skip. I don't want to support a company with an almost deceptive warranty policy!
5. GoWise USA Air Fryer (3.7 quart)
GoWise are doing surprisingly well in terms of sales considering their rather shoddy warranty situation. This product is pretty much the same as the above 5.8 quart model, so please refer to that for more information! The control panel is slightly different, but the functions are pretty much identical.
This smaller version reviews slightly better on Amazon, with a score of 4.2 (among over 2000 reviewers). There are still too many reviews talking about poor quality for me, bearing in mind the warranty is so limited.
I feel like this brand is still doing well due to competitive pricing on a supposedly well known brand for air fryers.
6. OMORC Air Fryer XL
I have to admit, that I have never heard of this air fryer brand, and I am almost an air fryer geek at this point! I was interested to dive into the details of this air fryer, and see what Omorc was all about.
I quite like the rounded design of this particular air fryer, it looks pretty unique to me. In terms of features, this air fryer has two key features that have probably helped propel it up the best sellers. This first feature is genius. Instead of having an exposed heating element at the top of the air fryer, they have a metal plate covering it. This makes it much easier to clean, something that I think is pretty revolutionary for these traditional style air fryers. Secondly, this air fryer is massive for the price, coming in at a whopping 6 quarts!
This air fryer is reviewing well on Amazon, weighing in with a 4.6 rating (among over 600 reviewers). It seems that when this air fryer works, it is a crowd favourite. However, there is something interesting going on here. They advertise a 2 year warranty for this product, but there are some reviews stating that peeling baskets weren't replaced and other issues with customer service of Omorc. For such a new (and presumably small) air fryer brand, this 2 year warranty may not be as valuable as you first think. Go check the reviews out and decide for yourself!
Unfortunately, quality issues are rife in the world of air fryers. Therefore, I place a high priority on going with a well established company that will offer good quality, backed up by a solid warranty. It would seem Omorc are not quite there.
7. Dash Deluxe Electric Air Fryer
Dash are back in the top seller lists (on Amazon anyway), with the opposite of their number 2 best seller. This is a 6 quart beast of an air fryer they are offering here.
The design seems to be going for a retro kitchen appliance style, with pastel colours to match. I quite like this design choice myself, and am sure it would appeal to anyone wanting a more retro looking air fryer to fit into their kitchen.
The functions are pretty bog standard, and the mechanicals are basic with a more old school rotary knob design over a digital display. The benefits of this are that there are less things that could go wrong! I believe this air fryer is selling well solely based on the retro styling and the sheer size offered at this price range.
The user reviews are good, standing at 4.6 (with around 200 reviews). Apart from the odd mention of peeling baskets, this product is very well reviewed and loved among it's customers!
For me, this air fryer is a testament to good quality and simplicity winning the day.
8. Skinnytaste by Vremi Air Fryer (XL Capacity)
The air fryer currently in 8th spot is an interesting proposition. It is from a company called Vremi, who I have never heard of and don't seem to have any other air fryer products apart from this one. They have partnered with Gina Homolka from Skinnytaste.com. A highly successful recipe blog, which has spawned cookbooks and now…..an air fryer!
This air fryer follows the basic premise that quite a lot of others seem to be following in this top 10, offer a big sized air fryer at a good price. This air fryer is a whopping 5.8 quart in capacity!
I would have hoped that Gina might have inspired them to add some unique features or cool design, but unfortunately not. This is the most bog standard and boring air fryer to me! The design is generic and the features are just the regular things you find in most good air fryers, such as dishwasher safe, digital buttons (with preset timings/temperatures) and non-stick coating (FDA approved). Blah, blah, blah….heard it all before! If you are a Skinny Taste super fan, it does come with a Skinny Taste recipe booklet.
Having said all of that, if the quality is good, than this would actually be a solid air fryer to consider. You don't need gimmicks if you have a strong non stick coating and an air fryer that will last. The problem is, this air fryer only has 2 reviews on Amazon, making it pretty much a useless gauge of quality. So, I would personally hold off on this one until we get more feedback on the quality.
9.Power AirFryer XL (Oven)
I have to say, that coming into this best selling air fryer list, I thought the new oven style air fryers would be all over the top of the list. So, I am shocked to not see one until position number nine! I thought these were all the rage, but the traditional style still seem to be out selling them (on Amazon at least). This particular air fryer oven, does also get a lot of traction on shopping channels such as QVC, so the overall picture might be different.
I have to say that I can personally see the attraction of oven style air fryers. They allow you to have a much larger amount of food in your air fryer, without the need to regularly shake the food during cooking. You can also cook whole chickens on the rotisserie that comes with a lot of them. If you do dehydrating, these oven style air fryers are much easier for that than the traditional bucket style air fryers.
If you have an interest in this oven style, we have a whole article on Air Fryer Bro comparing them to more traditional air fryers.
Maybe the problem is that they look too similar to regular ovens, so people find it harder to tell them apart or realise their special functions. I think the higher price of most oven style air fryers is keeping them lower in the sales charts too. This particular one is 6 quart size, and can be up to fifty percent more expensive than the traditional versions (depending on brand).
This Power Air fryer XL gets reviewed at 4 stars on Amazon (with over 600 reviews), so it isn't even the best example of an oven style air fryer. There are way too many reviews citing poor quality with this product, from peeling non stick coating to units spewing electrical sparks.  Personally, if you want an oven style air fryer, I would look elsewhere. Research is so important when it comes to buying air fryers, as there are way too many brands selling low quality versions that will be lucky to last you one full year!
10. Cosori Air Fryer with Rack (5.8 quart)
This is another air fryer package from Cosori, which is the same as the item in position one, but instead this one comes with a rack included. This is pretty handy, as it helps you cook more in your air fryer. Other than that, the design is sleek and the alarm to remind you to shake your food is handy (as mentioned in the number 1 review!).
Cosori seem to have hit a sweet spot with air fryers, and are becoming a very popular brand in the market. Offering good sized air fryers at a competitive price.
As this package with the rack is quite new, there are currently only five reviews on Amazon. But, if you look at Cosori's other air fryers on Amazon, it is rare that you see anyone talking about poor quality. So they must be doing something right!
If you any personal experience using any of these air fryers, we would love to hear all about it in the comments section below. We love hearing from the air fryer community!