Welcome back to Air Fryer Bro! Today, we will talk about a revelation I had with my air fryer a while ago. I have always loved eating boiled eggs (even as a child), but I had gotten into the habit of not eating them anymore.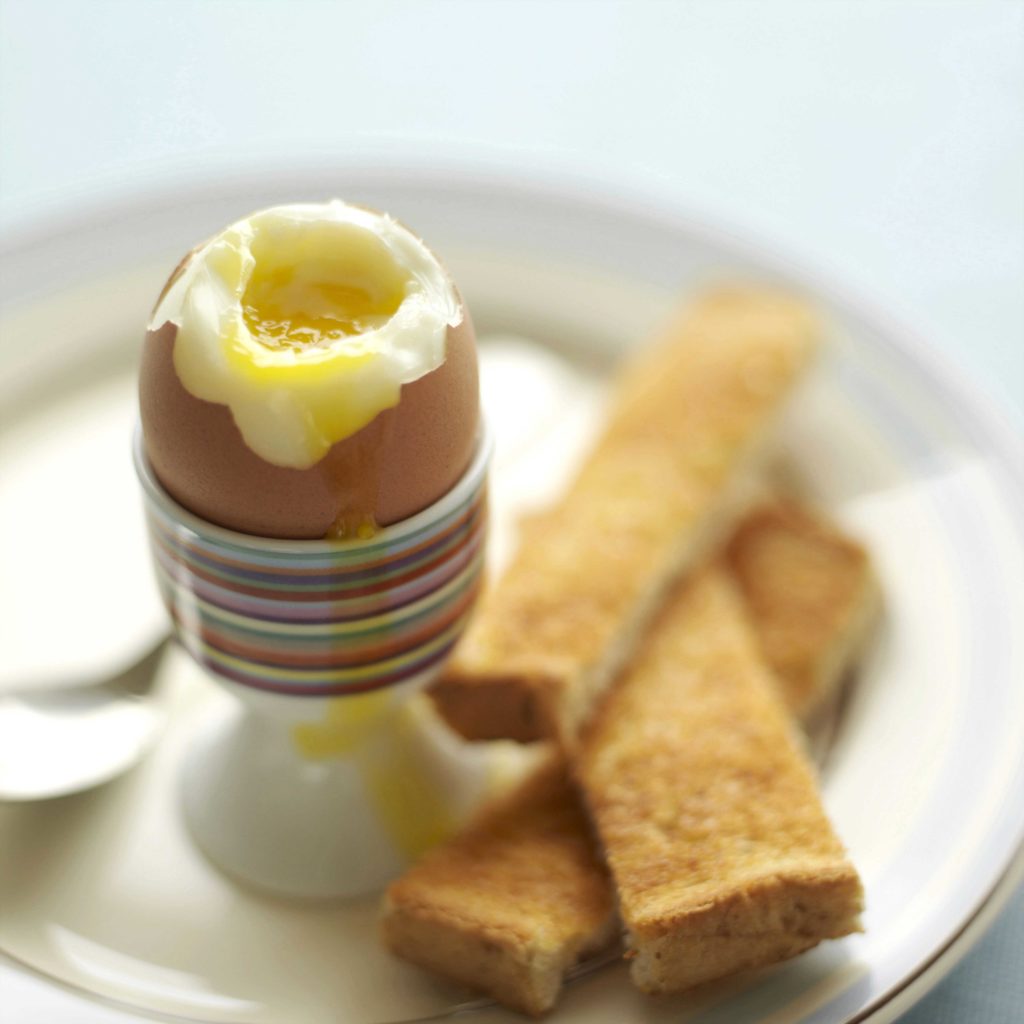 Simply because, every time I tried the traditional method of boiling  my eggs in a pan of water, I would always mess it up. The egg yolk would always be too hard or soft. In short, most of the time it would be a disaster. This is why I had given up on eating boiled eggs!
As you might imagine, I was SO excited when I found out that I can actually cook boiled eggs in my air fryer. To be honest, the thought hadn't crossed my mind until I came upon someone on Pinterest talking about the subject.  I was like, is this even a thing?? Mind blown!! Air fryer boiled eggs!! Let's go 🙂
On that first try, I was still convinced it was going to be a disaster and I would end up with half cooked egg all over my kitchen. I was so wrong to be worried. Even on my very first try, the egg came out almost perfectly. It just takes a little bit of tinkering depending on the exact air fryer you own. Of course, different air fryers can range in power, meaning you should always work out the exact timing for your model.
The amazing thing is, once you get your timings dialed in, your results will be exactly the same every time! So after a bit of tinkering, I worked out how to get my own version of a perfectly boiled egg.
Look at the amazing results I can get below! This used to be a real effort for me in the past, without my beloved air fryer! I now have to stop myself eating too many boiled eggs! ha ha! Just look at that slightly liquid middle to the yolk! Yum!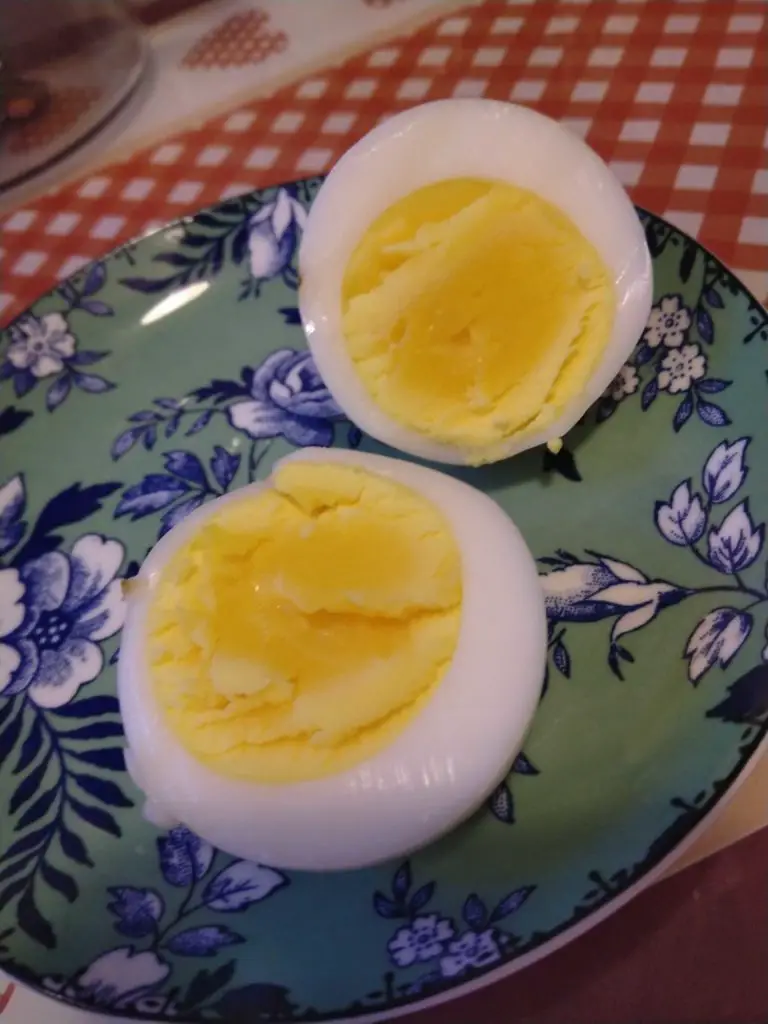 I have a Philips air fryer and this is what I have worked out.
Simply take your egg out of the fridge and place it straight into your air fryer (as shown below). I like to put mine on for 11 minutes at 140 degrees Celsius or 284 Fahrenheit. If you want a softer egg, simply take off a minute from the timings. As I said above, experimentation is needed at the start, especially as everyone likes their eggs in a different way!
As soon as the air fryer stops, drop the egg into a bowl of cold (or even ice) water. This is what makes sure that the egg stops cooking and you get the same result each and every time.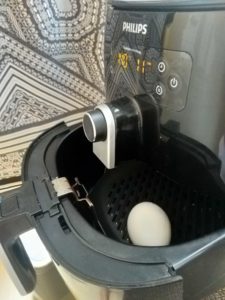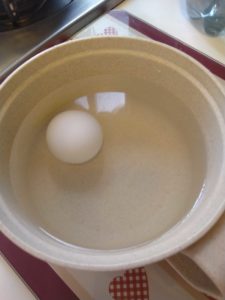 My wife likes to have boiled eggs for breakfast, and used to have to mess around with pans of water too, until we found out about this neat air fryer trick! Try it, you may be surprised!
If you have your own experiences cooking boiled eggs in an air fryer, we would love to hear all about your experiences in the comments section below! Did you use the same timings? Did they work? It's always great getting feedback from the air frying community 🙂
That's all for now, I'm off to cook some eggs 🙂