Welcome back to Air Fryer Bro, and today is a special day for me! This is the day that we publish our first ever air fryer review. This will be my Philips Turbostar airfryer review! I have owned this air fryer product for a few years now, so it seemed the perfect place to start our reviews. Is a Philips air fryer good? Is it the best air fryer? Let's find out!!
How will Air Fryer Bro air fryer reviews be different? Well, I pride myself on offering honest, unbiased and real reviews on this site. I will only do a review if I have the physical product in my hands. I want Air Fryer Bro to be a place that potential air fryer buyers can trust and come back to again and again!
Who is behind this Turbostar airfryer?
I am sure that a lot of you are fully aware of Philips as a company. They are an electronics giant from the Netherlands (or Holland to some people). They have been making kitchen appliances for many years. In fact, I have many memories of their products even when I was a child.
Philips are important in the air fryer market, as they were the first company to release the original air fryer aimed at residential customers. They aimed these new residential air fryers squarely at the deep-fat fryer, marketing them as a much healthier alternative to deep fat frying. I can remember the very first time I saw an air fryer, and it was (of course) a Philips model.
As one of the first movers in the air fryer market, they currently sell a massive collection of different air fryer models. As well as selling the Avance range featured here, you can also see the Viva and Philips XL range for sale.
When there are a lot of new air fryer brands in the market, it is great having an offering from such a household name. According to their own sales pitch, they have sold over seven millions air fryers. If this statistic is anywhere near accurate, it's a pretty impressive milestone.
What are the features of the Philips turbostar air fryer?
To preface the feature list, I would like to say that I am reviewing the regular 3 quart size model, not a XXL model or anything like that. This Turbostar air fryer is a part of the Philips more premium models, although not officially part of the premium range.
Cooking Methods
This air fryer is not only for air frying, it has much more versatility to offer. It can be used for baking, grilling, broiling and roasting too. I personally love to roast a whole chicken in mine (although this model can only fit a small whole chicken in it). It also has presets for common dishes (such as the very popular french fries preset!).
The patented air flow system from Philips
Some people like to tell me that an air fryer is just a convection oven or toaster oven, but as you will see below it is much more than this, and the cooking process much stronger.
Philips themselves describe my air fryer as a 'Philips Avance Airfryer with TurboStar.' To be frank, I have no idea where the Avance part came from! It seems to be some product range name, but I can't actually find it anywhere on my air fryer model.
Although Avance is a mystery to me, I do know what they mean by Turbostar. This is the Turbostar air flow technology that Philips uses in most of their modern air fryers. What this basically means is that they have designed the cooking compartment of this air fryer with the air flow in mind. To make sure that the air flows around the unit as much as possible, giving the hot air from the heating element at the top the best opportunity to cook the food evenly.
The most obvious sign of this Turbostar air technology can be found in the bottom of the air fryer's cooking compartment. It has a raised up swirl pattern in the bottom, which is designed to channel the hot air around the air fryer in a specific way. And the reason air fryers are so loud is because there is a fan inside that aggressively pushes this hot air around the unit. Both of these factors should give a more intense air flow to cook your air fried food better. For a visual representation of this, you should watch the following video from Philips.
Digital Display and the Quick Control Dial
When Philips first made air fryers, you would see a lot of rotary dials for everything. Not with this model (and all of their more premium air fryers now), as you will find a digital display as the main feature. This is backed up by a series of function buttons, and buttons for different recipe pre-set timings. They also use one single quick control dial for making adjustments to time and temperature. This makes the whole process clear and simple.
Quick release 'Easy Click Handle'
When switching between different accessories for the air fryer, they have a quick release style system. This makes it quick and easy to switch between the normal air fryer basket and the optional grill pan they offer. You simply pull on a big red tab to detach and push to click and re-attach. Hot swapping your different cooking accessories is a breeze.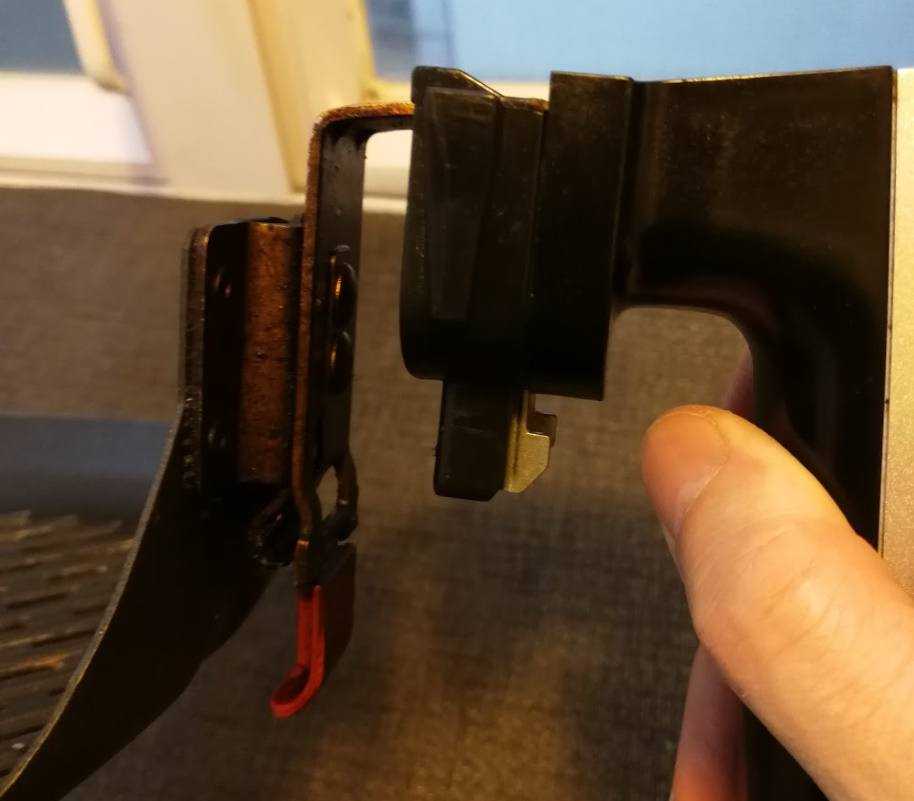 Other notable features include:

Keep Warm Function – as the same suggests, the digital controls includes a function to keep your food warm after cooking is finished.
Instant Heat – Philips state you do not need to preheat this air fryer.
Dishwasher Safe – the removable cooking compartment and basket are dishwasher safe, making it easy to clean.
Recipe Booklet – although this air fryer doesn't come with any accessories of note, it does at least come with a free air fryer recipe booklet (not quite big enough to call it a recipe book though!!)
Ease of Use – A simple set of easy to use digital controls on the control panel.
What do we like?
The Design
Design is a subjective thing, but I personally really like the design of this Turbostar air fryer. It is sleek and understated in my opinion. The only slight downside for me is the fact it only comes in black. It would be nice to at least have a white option too. Although the black colour does help with the whole sleek aesthetic. This is the design for customers that want something to blend into their kitchens, not stand out. If you are looking for something bright and unique, this is not the air fryer design for you.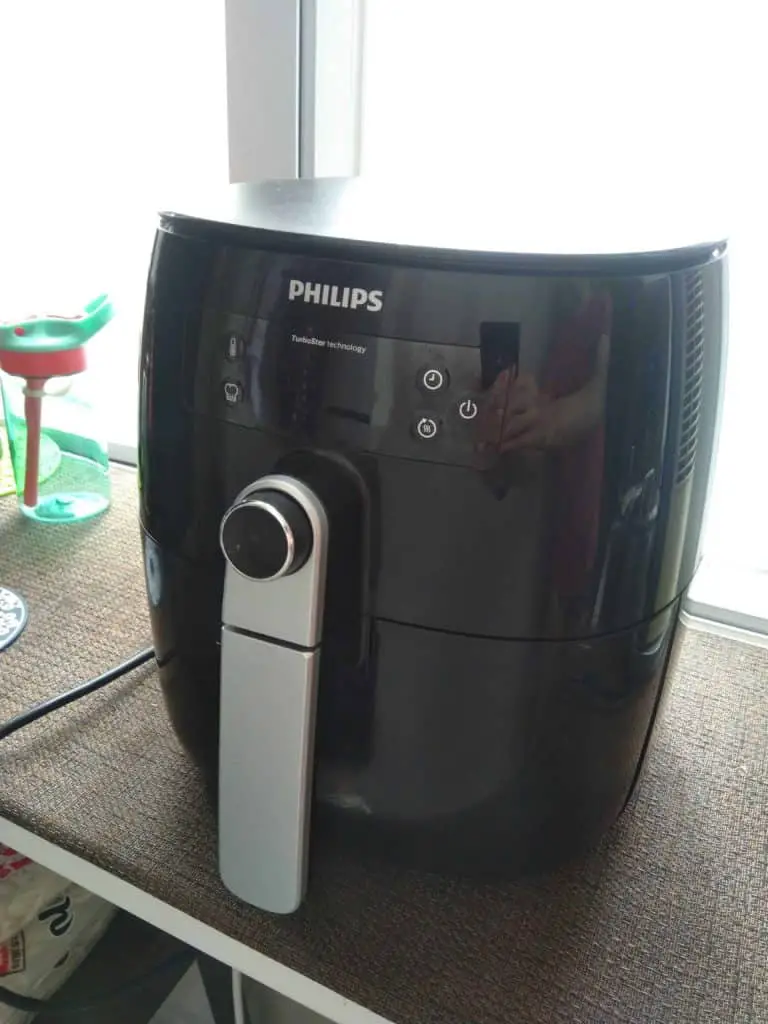 Simple to use
I don't think anyone will have issues operating this air fryer. It has simple and clear functions, with all adjustments being done with the one big dial. Not once did I find myself checking the manual to operate the product.
It just works
This Philips air fryer has never let me down. Not once has it malfunctioned or given me inconsistent heat, and this is over several years. Everything I cook in the air fryer comes out great. Looking at the air fried food that comes out of it, it definitely has the hot air power to get great results. And it will do this time and time again.
You can see a couple of examples below of food I have cooked in this air fryer. It is such a versatile kitchen appliance and never fails me! My family loves chicken wings too, and this air fryer allows us to cook them up quickly and healthier than a regular deep-fat fryer.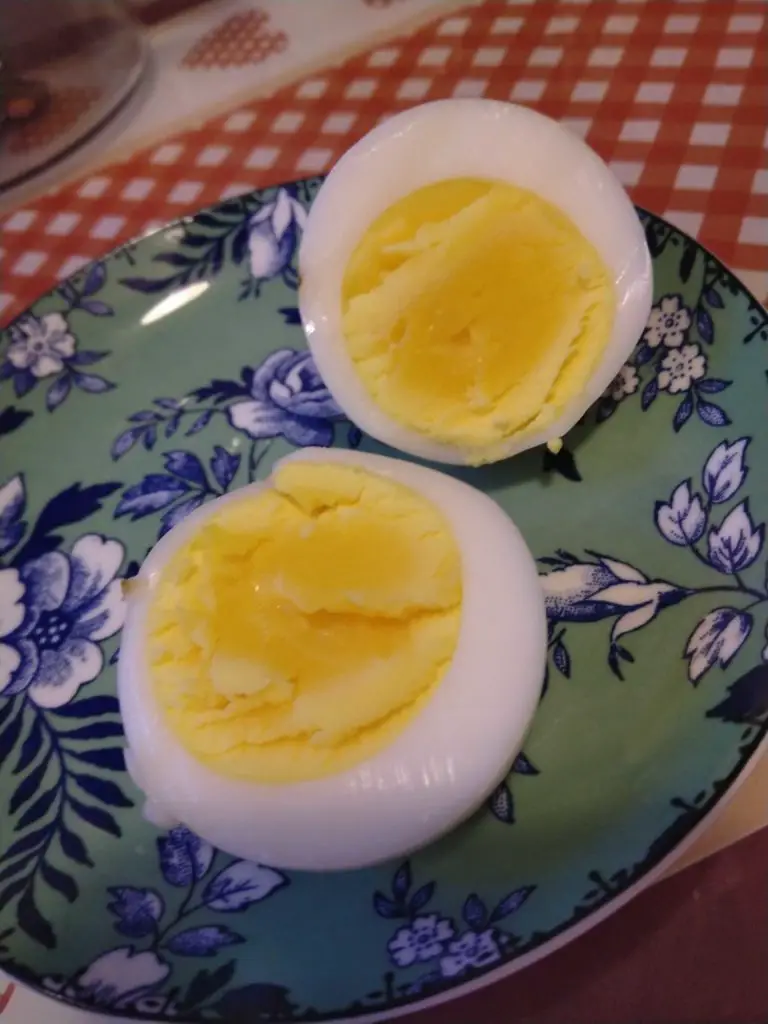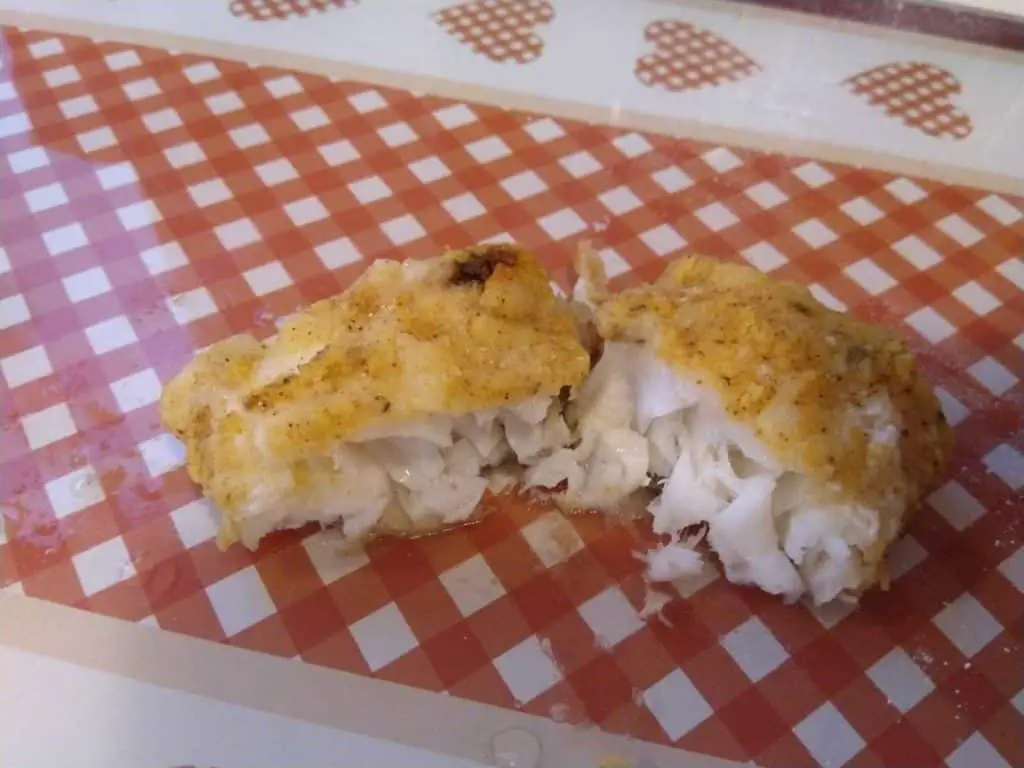 Quality
This has got to be one of my top reasons for enjoying this Philips air fryer. The materials used in this product seem top notch, and I have had literally no issues with quality control or the longevity of my air fryer.
What don't we like?
Expensive
When I think of the price of my Philips air fryer, I think of the old saying "you get what you pay for." As stated above, the quality and finish found in this kitchen appliance is top-notch, but you also have to pay pretty top notch prices in order to get it. Philips air fryers are some of the most expensive ones on the market today. I think only the range topping Ninja Foodi air fryer/pressure cooker combo cookers can compete with these Philips Avance range of digital airfryers when it comes to price.

Increments when increasing/decreasing temperature
On my model, the temperature will go up or down 5 Celsius at a time. I have heard that the Fahrenheit model uses increments of 25 degrees each time. Personally, this slight lack of temperature control doesn't really bother me, I am more than happy to go to the next increment if I can't match the exact temperature in a recipe.
However, if you are a stickler for details, this may annoy you somewhat. I can see why Philips did this, to make the process of selecting temperature faster, but some people won't like not having the ability to fine tune their temperatures. Maybe in future models they can add a second click to the dial that would turn it into a fine temperature mode, moving a degree at a time. Then you would have the best of both worlds.
Clean Up
Don't get me wrong, all air fryers are pretty easy to clean up. However, this particular model has some features that make it a tad more annoying than other air fryers I have used. Food easily gets stuck in the wire mesh on the air fryer cooking basket, for example. And there is a vortex twist built into the bottom of the air fryer's cooking compartment, something which makes it harder to clean, in my opinion.
Anything Else to Note?
Having owned this air fryer for several years, I want to talk about some of the other things I have noticed during this time.
Firstly, my wife and I bought the additional grill pan for this air fryer. When we were buying this in the store, I wasn't personally sure if it was a good purchase. At the time, I felt like it wasn't worth it. However, I have been proven wrong in every way. During the years we have used this air fryer, this official Philips grill pan accessory has been used more than any other accessories. It is easier to clean than the regular air fryer basket (as it doesn't have the wire mesh that food can easily get stuck in) and works well for most of the food we cook in there.
During the time my family has owned this air fryer, we have cooked a wide range of different food in it. From reheating pizza, to homemade french fries, to simple cakes. The only things that haven't turned out well, are the things that shouldn't be cooked in an air fryer anyway (like battered fish). If it is something that should work in an air fryer, you know this model is going to hit it out of the park!
We live in Hong Kong, and have a tiny kitchen. We treat this machine like a compact oven that has the ability to crisp things when we want. Its small footprint fits our situation perfectly! It can even fit in a cupboard when not in use! And if you want a large capacity air fryer, Philips do have the air fryer XXL.
I talked above about the quality of this air fryer. This has been more evident than ever for me when talking about the dreaded problem of peeling. By this, I mean the non-stick coating starting to flake off of the different parts of the cooking compartment and it's accessories. For the first year, we didn't see any type of peeling whatsoever. Even at the 2 year ownership mark, the peeling was minimal. You can only see some loss of non-stick coating on the bottom of the cooking compartment, on the swirl style base.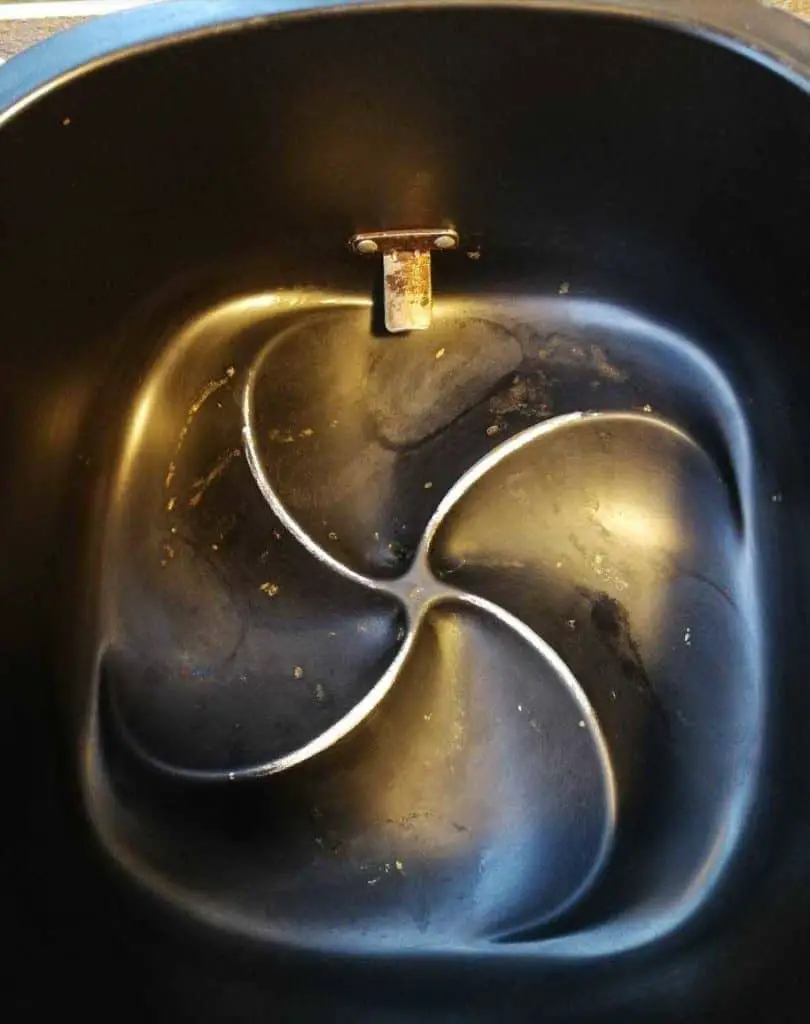 This still doesn't really bother me for two main reasons. Firstly, it is not on a surface touched by food. Secondly, there are no obvious flakes coming off of the coating. It is more being rubbed off slightly from the cleaning process. Bear in mind, this is after two years of heavy use in the Air Fryer Bro household!
My first ever air fryer was a generic Chinese brand, and acts as a prime example of bad non-stick coating peeling. Actually seeing multiple physical flakes about to drop off of the air fryers cooking compartment. This is a big difference, and much worse than what we can see here! The lid on that generic air fryer broke too, and I had to weight it down to allow me to cook anything, but that's a whole other story!

Would we recommend it?
After owning this particular air fryer for an extended period of time, I would 100% recommend this product to others. The machine has been so consistent and dependable, I personally don't mind paying the high price of admission. Simply put, it's a great air fryer.
I hear people online saying that you can get another air fryer for half the price that will perform the exact same as this Philips Turbostar model. But, the truth is that it may well perform the same now, but for how long. Will that air fryer still have minimal peeling of its non-stick coating after several years? Probably not. Will it have operated without fault for that period? Probably not. As the Air Fryer Bro, I have seen way too many horror stories about air fryer quality. The market is full of manufacturers that are putting out sub standard or short-term appliances. In my experience, this has not been the case for my Philips air fryer.
Does this air fryer have any ground-breaking design? No. In fact, I feel that Philips has not innovated anything new with air fryers for many years. Is this air fryer flashy in design? Again, no. If these are things you seek in an air fryer, then you should look elsewhere. But, if you want something solid and reliable, that can adorn your kitchen for years to come, then this Philips air fryer would make an excellent choice for your kitchen appliance collection 🙂
As hinted at above, the only thing to say is to go for the Philips premium air fryer XXL if you need more space. Otherwise, larger families may find themselves batch cooking, which can get old fast!
To take a look at this Air fryer on Amazon, simply click the image below.