So you want to impress your friends with the most delicious appetizer ever. This is your answer. A crispy, crunchy crust that not only tastes amazing, but looks amazing too. This dish has it all, and it's perfect for a party. What am I talking about? Air fried Tortellini, of course! I am sure you have all had Tortellini the traditional water boiled way, but I bet most of you are scratching your head when I mention air frying them 🙂 If you are curious, read on….
What Tortellini is Best?
In my personal opinion, hand made tortellini is a thing of beauty and should always be boiled in water the traditional way. Air frying these would be pure sacrilege!!
When I am air frying, I always buy a pack of store made fresh tortellini from the refrigerator isle. You will find that these are able to stand up better to the blast of hot air from your air fryer.
As you can see below, I bought some rather nice salmon filled tortellini for today's cook out!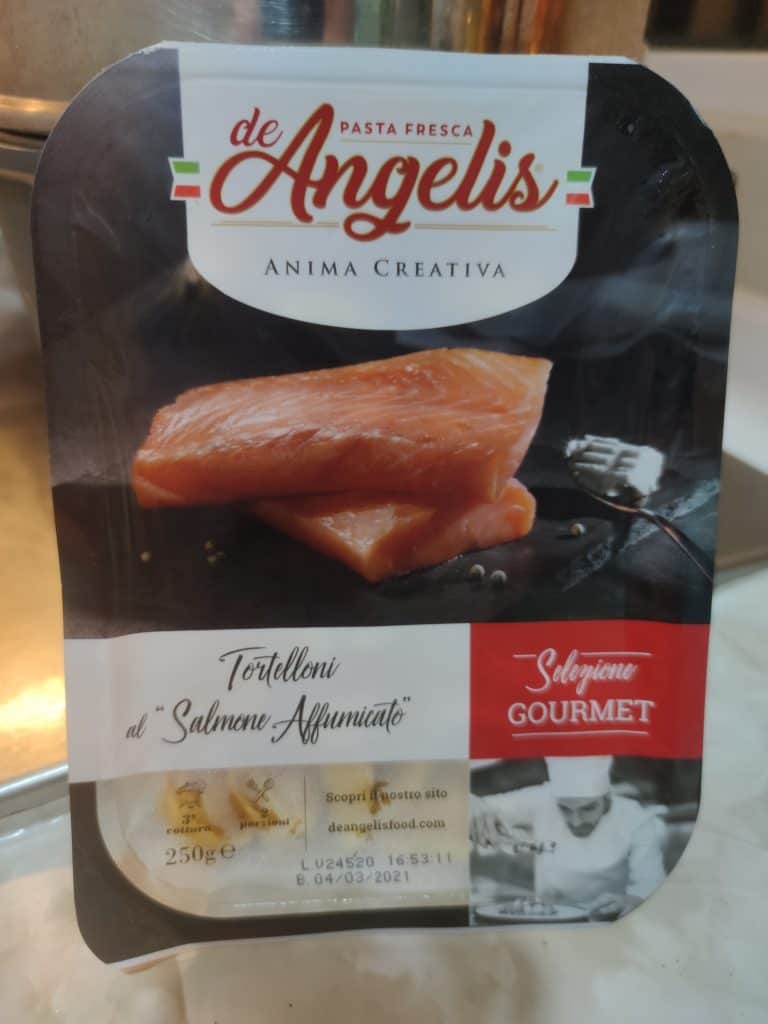 Do I Need To Pre-Cook Tortellini before Air Frying?
I have heard some people saying to boil your tortellini first before air frying, but I have never done this and I have always gotten good results. In my mind, pre-cooking in water will leave you with wet tortellini that won't crisp up as well with this air frying cooking method 🙂
How to Air Fry Tortellini?
When I air fry tortellini, I like to keep it pretty simple. If you want something more like traditional tortellini (but with a slightly crispy shell), you can just air fryer them as is. I personally like to spray on a quick spritz of olive oil before air frying, so that my tortellini get a crispier shell. To me, this takes it away from a traditional tortellini main course and more into the realms of a cool appetizer 🙂
By the way, an oil spritzer is an essential part of any air fryer owners tool box. If you need a good one, head over to my recommended products page.
How Long Should I Cook My Air Fried Tortellini?
The sweet spot for my Philips air fryer is 3 minutes at 175 degrees Celsius or 350 Fahrenheit. Coupled with a quick spritz of oil, I find this is the perfect combination for a nice crispy tortellini appetizer. You may have to adjust the timing slightly depending on the power of your particular air fryer.
I have tried 5 minutes in the past, but I find that the insides of the tortellini start to break down and I end up with a crispy husk 🙂
As you can see below, my tortellini had a nice crispy skin after being air fried. Yum!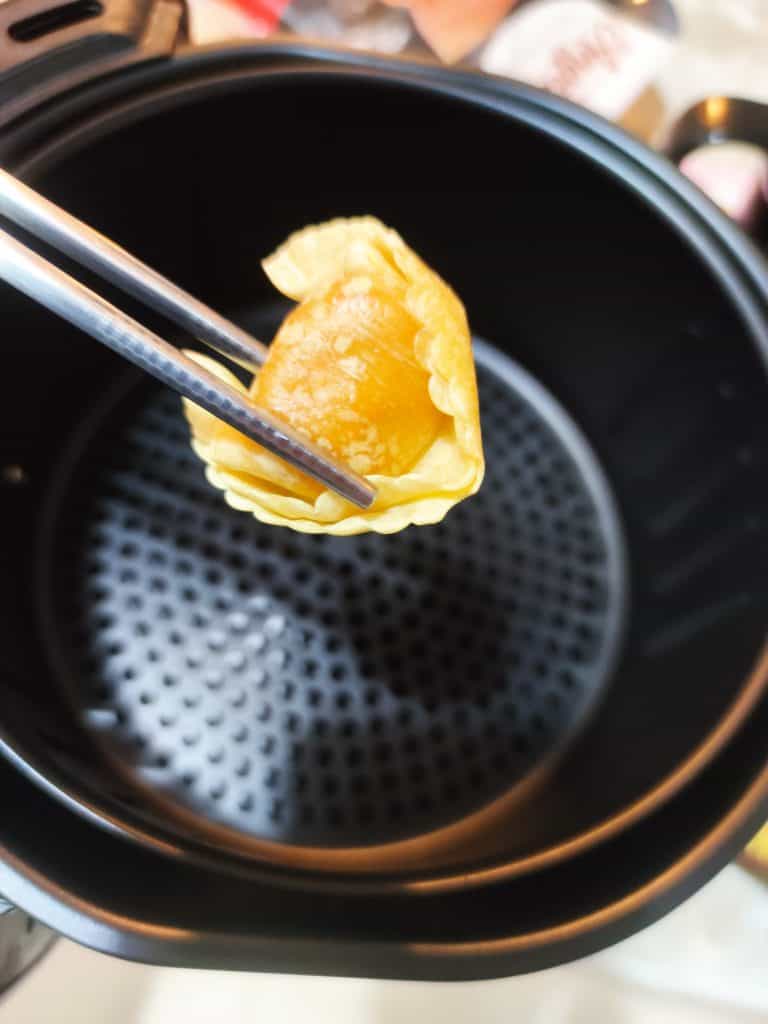 Are There Other Ways to Air Fry Tortellini?
As I said above, I like to keep it simple. If you want to spice it up more, you could try the following:
Couple your crispy tortellini with your favourite dip (ohhhh….Marinara dip!!)
Grate some cheese onto your freshly air fried tortellini
Coat your tortellini in egg wash and breadcrumbs for a different texture
Use your air fried tortellini as a garnish for salad!
Enjoy Air Fried Tortellini
There you have it! Air Fried tortellini. I bet you thought I was crazy when you first heard me talking about it! But, trust me, it makes a really fun and unique appetizer!